Inaugural Northwestern Buffett Working Group announced
Inaugural Northwestern Buffett Working Group announced
Idea Incubation Workshops (IIW) at Northwestern Buffett catalyze new ideas that help define the Institute's direction for research and international engagement.
In a global environment, excellence in research, innovation, and the arts can only be achieved through collaboration among different fields, institutions, concepts, and positions.
Northwestern Buffett held its inaugural IIW on November 15-17, 2019, when twelve Northwestern scholars, practitioners and subject matter experts proposing interdisciplinary research on Disproportionate Impacts of Environmental Challenges became the first recipient of research support valued at approximately $150,000 per year.
The three-day workshop culminated in a pitch competition during which three thematic groups ("Idea Streams") presented their plans to address critical global challenges to a panel of judges from across different disciplines.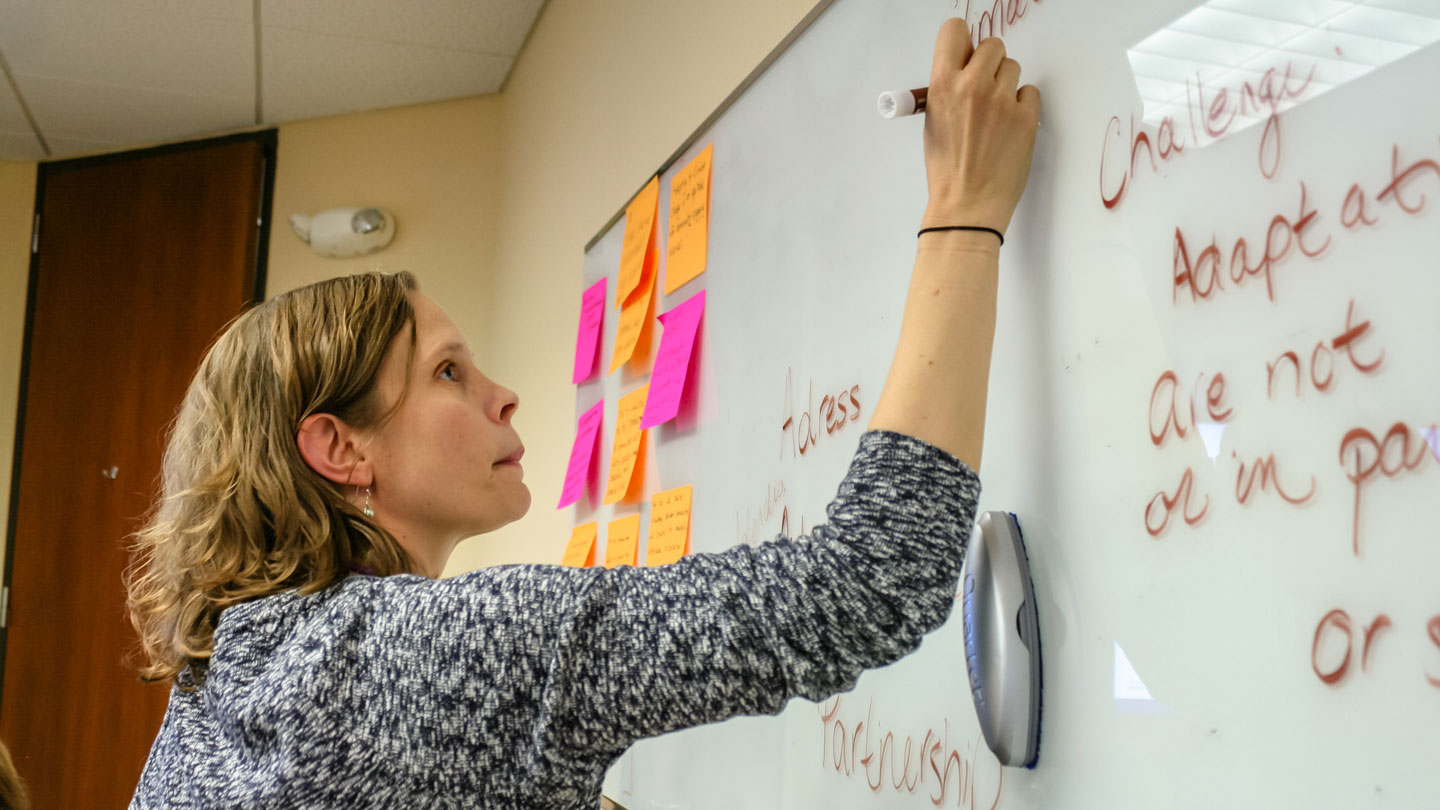 The members of the winning Idea Stream are:
Andrew Dillon

(NU Kellogg School of Management)

Jennifer B. Dunn

(NU McCormick School of Engineering)*

Dean Karlan

(NU Kellogg School of Management)

Patty Loew

(

NU Medill School of Journalism, Media, Integrated Marketing Communications)

William M. Miller

(NU McCormick School of Engineering)

James Schwoch

(NU School of Communications)

Pam Silas

(NU Center for Native American and Indigenous Research)

Kim Suiseeya

(NU Weinberg College of Arts & Sciences - Political Science)*

Niraj Swami

(Applied AI & Innovation Ventures, The Nature Conservancy)

Anita Van Breda

(Environment and Disaster Management, World Wildlife Fund)

Sera Young

(NU Weinberg College of Arts & Sciences - Anthropology)

Nyree Zerega

(NU Weinberg College of Arts & Sciences - Plant Biology and Conservation)
*indicates Group leaders
This selected Working Group will be granted up to two years of funding for meetings and activities, two graduate assistantships, and a course buyout for the team leader, as well as the focused support of the Northwestern Buffett team for collaborative engagement with Northwestern's development departments to strategize on future funding opportunities, logistics and event assistance, and communications support.  Funding will be eligible for yearly renewal based on achievement of group benchmarks. Following the judges' recommendation, Northwestern Buffett staff will also continue to work with the remaining two Idea Streams: Censorship, Propaganda, and Persecution of Journalists and Palliative Care in Humanitarian Crises.