Groundbreaking Caravans of Gold exhibit opens at the Block Museum with support from the Buffett Institute
Opening January 26, "Caravans of Gold, Fragments in Time: Art, Culture and Exchange across Medieval Saharan Africa" is a first-of-its-kind exhibition that celebrates Africa's historic and underrecognized global significance, and showcases the objects and ideas that were exchanged at the crossroads of West Africa, the Middle East, North Africa, and Europe from the 8th to 16th centuries.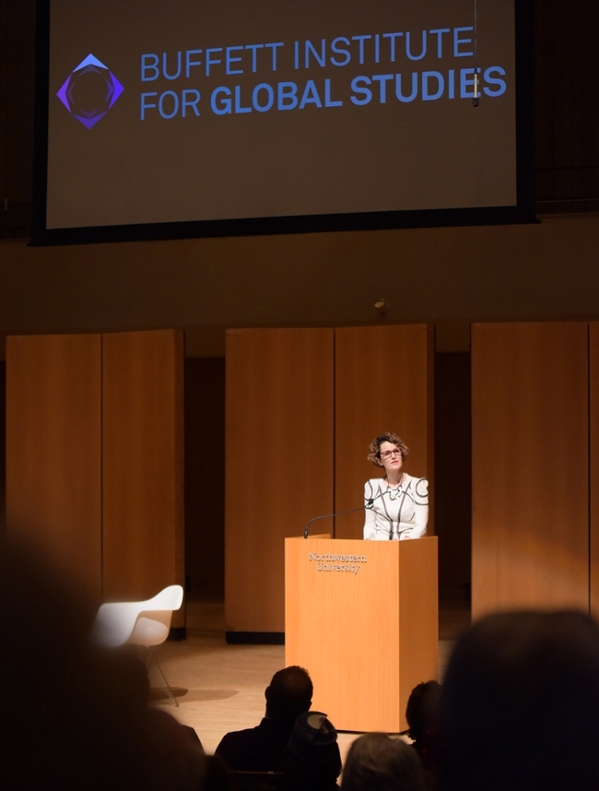 Supported in part by the National Endowment for the Humanities and the Buffett Institute, among many funding organizations, the groundbreaking exhibition will travel to Toronto's Aga Khan Museum in fall 2019 and the Smithsonian's National Museum of African Art in spring 2020.
"Caravans of Gold is the result of many years of effort by the Block Museum and support from the Buffett Institute," said Annelise Riles, executive director of the Buffett Institute and associate provost of global affairs. "More importantly, however, this exhibition shows how the efforts and resources of Northwestern can be leveraged by global partnerships to produce an impact far greater than the sum of our own contributions."
American literary scholar and cultural critic Henry Louis Gates Jr., the host of the PBS series "Africa's Great Civilizations," said the exhibition is significant and timely.
"This is a project that cannot be pigeon-holed as an 'African exhibition,'" Gates said. "It reaches across boundaries and challenges conventional ideas about Africa, Islam, and Medieval… It disrupts the usual colonial narrative that begins with the onset of the Black Atlantic slave trade."
"Caravans of Gold" draws on recent archaeological discoveries, including rare fragments from major medieval African trading centers like Sijilmasa in Morocco, and Gao and Tadmekka in Mali. These "fragments in time" are shown alongside works of art that invite audiences to imagine them as they once were. They are the starting point for a new understanding of the medieval past and for seeing the present in a new light.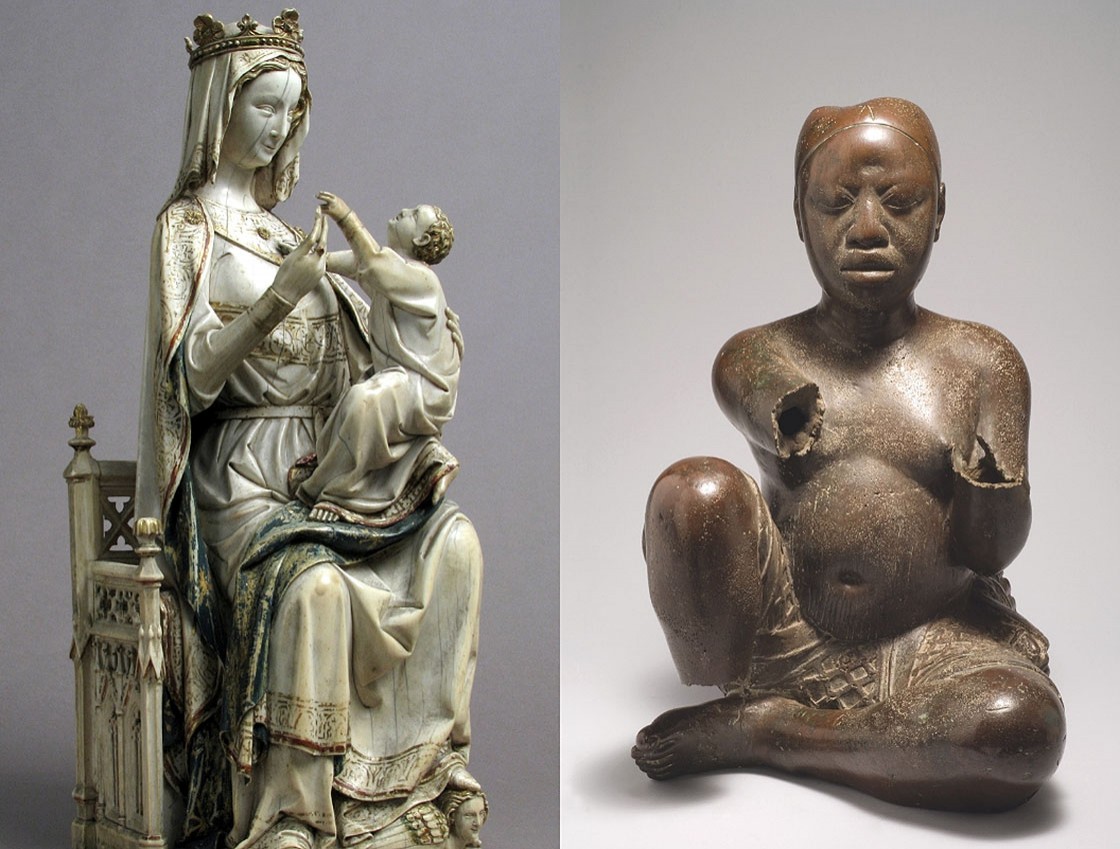 To prepare to tell this story, The Block Museum spent years building strong relationships with curators, scholars, staff, and public officials at partner institutions in Mali, Morocco, and Nigeria. The museum secured loans for iconic artworks and objects that have never traveled outside of their home countries, including a near life-size copper seated figure from Tada and a rope-entwined vessel from Igbo Ukwu in Nigeria.
"By placing these fragments alongside more familiar medieval works of art, 'Caravans of Gold' conjures an all but forgotten time and place," said exhibition curator Kathleen Bickford Berzock, the Block Museum of Art's associate director of curatorial affairs.
"With the exhibition, we are inviting audiences to throw out their perceptions of medieval knights and castles and journey with us to a medieval world with Africa at its center."