Buffett Student and Scholar achievements
Buffett Student and Scholar achievements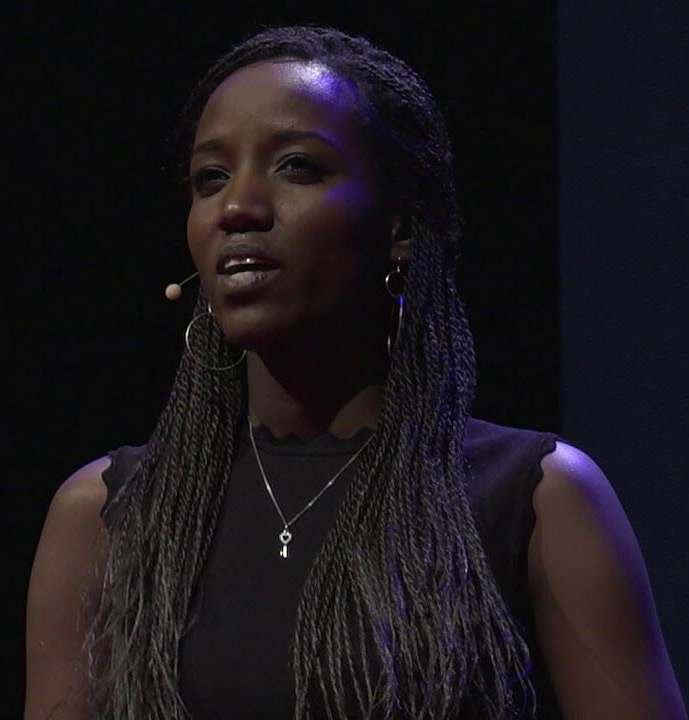 Carine Kanimba
Carine Kanimba, a GESI-Nicaragua 2016 alum and Northwestern University Community for Human Rights Executive Board member, gave a TEDx Talk in Portland on "The Power of Forgiveness." 
Relaying a deeply personal and emotional tale of her experience growing up in the shadow of the Rwandan Genocide, Kanimba discusses how she grew to connect with her own personal story and found peace over the grief that the war brought in the early years of her life.
---
Lois Biggs
Lois Biggs, a Fall 2018 undergraduate in the Northwestern Buffett Global Learning Office's Arts, Literature, and Contemporary European Thought program in Paris, has been honored two-fold for her research paper We Hold the Rock: Place, Protest, and Aesthetics on Alcatraz.
The paper won this year's Sam Weber Best Paper Prize and has also been accepted for publication by Columbia University's Journal of Politics and Society.
In what French Interdisciplinary Group Director Michael Loriaux calls "a highly original, sophisticated and brilliant paper," Biggs explores how the occupation of Alcatraz Island from 1969-1971 by Native Americans of various tribes shaped the aesthetic of subsequent decolonial art and social movements.
---
Juliette Galonnier
Juliette Galonnier, French Interdisciplinary Group member and PhD in Sociology (Northwestern/Sciences Po), who received the highly prestigious 2018 Dissertation Award from the American Sociological Association, has recently started her position as an assistant professor at Sciences Po focusing on Islam in Europe.
Dr. Galonnier's dissertation examines converts to Islam in the USA and France, having worked closely with communities of white and non-white converts in both Chicago and Paris. As she explores the interaction between converts and both countries, where Islam has been racialized, she finds communities trying to embrace their faith while attempting to rediscover their own senses of self.