Samanvi Kanugula Shows How GlobeMed Is More Than Your Average Club
Samanvi Kanugula Shows How GlobeMed Is More Than Your Average Club
When Samanvi Kanugula (Weinberg '22) applied to join GlobeMed her freshman year, she had no idea how deeply the organization would influence her life. GlobeMed is a student organization founded at Northwestern University that is dedicated to global health equity. The group has weekly meetings to discuss international social justice issues, with a focus on sustainable grassroots solutions. And then they get to work.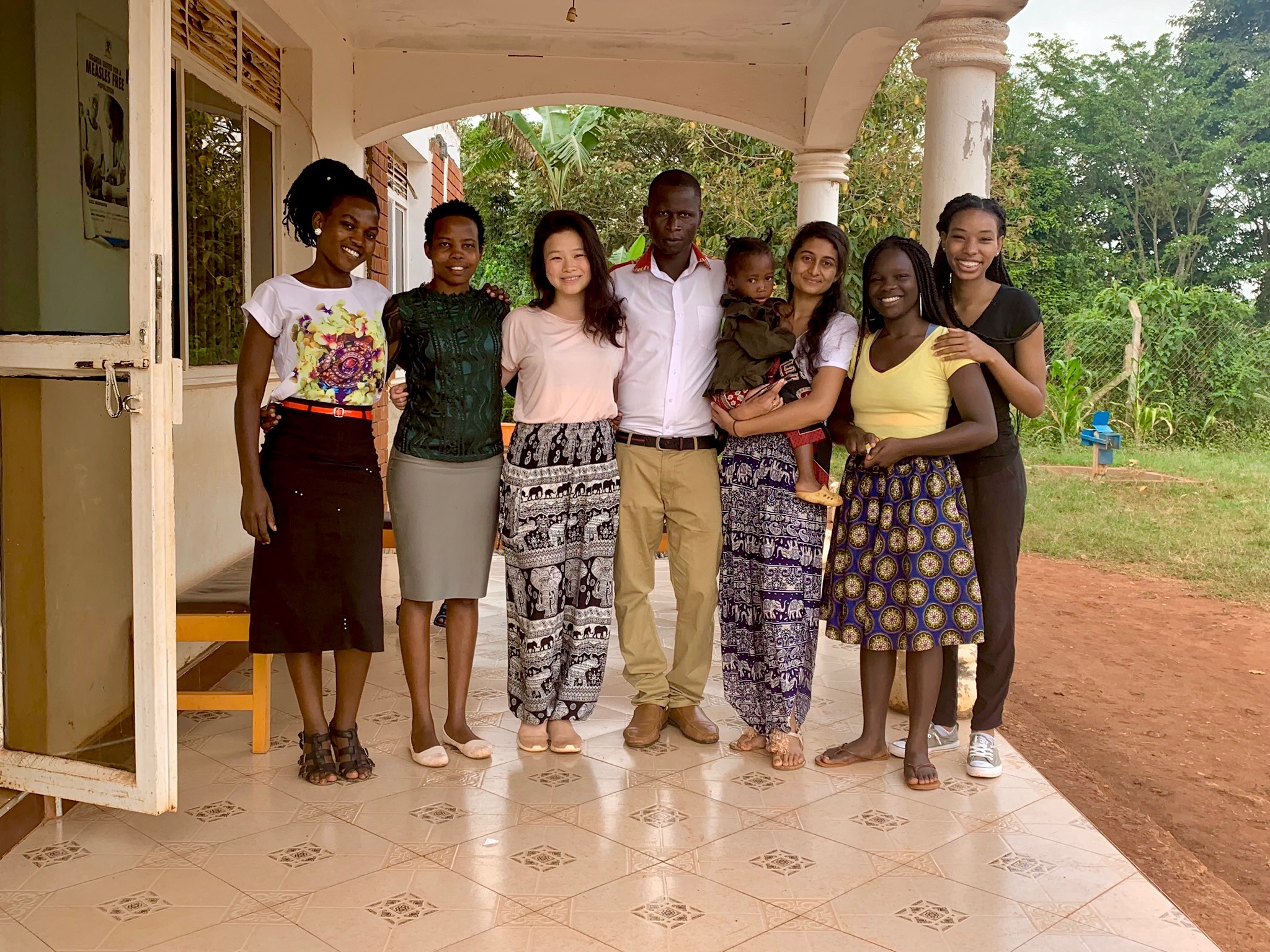 Every year, GlobeMed sends four students to the Wakiso District of Uganda to work with the Adonai Centre, which provides support for children left vulnerable by the HIV/AIDS crisis and civil unrest. Kanugula joined GlobeMed because of a curiosity about global health issues. By the end of the first meeting, she felt like she belonged; by her sophomore summer, she was on a plane to Uganda. "It's all such a blur to me," she said about being selected for the fully funded trip. She spent her summer conducting community interviews and working with the Adonai Centre to identify the key issues in the area.
"It was very much an Adonai-driven effort, which is great," Kanugula said. The students lived with Aloysious Luswata, executive director of the Adonai Centre, who taught them about the country's history. Kanugula said her fondest memories from Uganda were from their dinners, listening to Luswata explain the political system and widespread inequality. She credited Luswata for helping her realize that there was "so much more for me to learn and unpack about the world around me."
Not only was the trip "one of the best experiences" of Kanugula's undergraduate career, but her team was able to work with the Adonai founders to develop a solution for the district's water scarcity. When she returned to Northwestern, Kanugula connected the Adonai Centre with Rotary International to secure funding for a series of wells. The project will not only provide water for the local community, but will also give them the opportunity to sell water to neighboring areas.
"The fact that it's income-generating allows them to develop this more in the future," Kanugula said, adding that the revenue can be used to build more wells or improve the town's infrastructure. Although the project has been put on hold because of COVID-19, Kanugula said they plan to build the wells later this year and hopefully send more GlobeMed team members to Uganda next summer.
Kanugula, who is now co-director of GlobeMed, said that the organization has been crucial in shaping her future plans.  "GlobeMed really defined what I want to do in my life," she said. "Before GlobeMed, I barely knew what global health really meant." Now Kanugula plans on pursuing her master's degree in public health. She said GlobeMed showed her the importance of community-led initiatives and opened her eyes to health inequity around the world. "This is just the beginning," she said about her work with GlobeMed,  "and I'm so excited for what's to come."