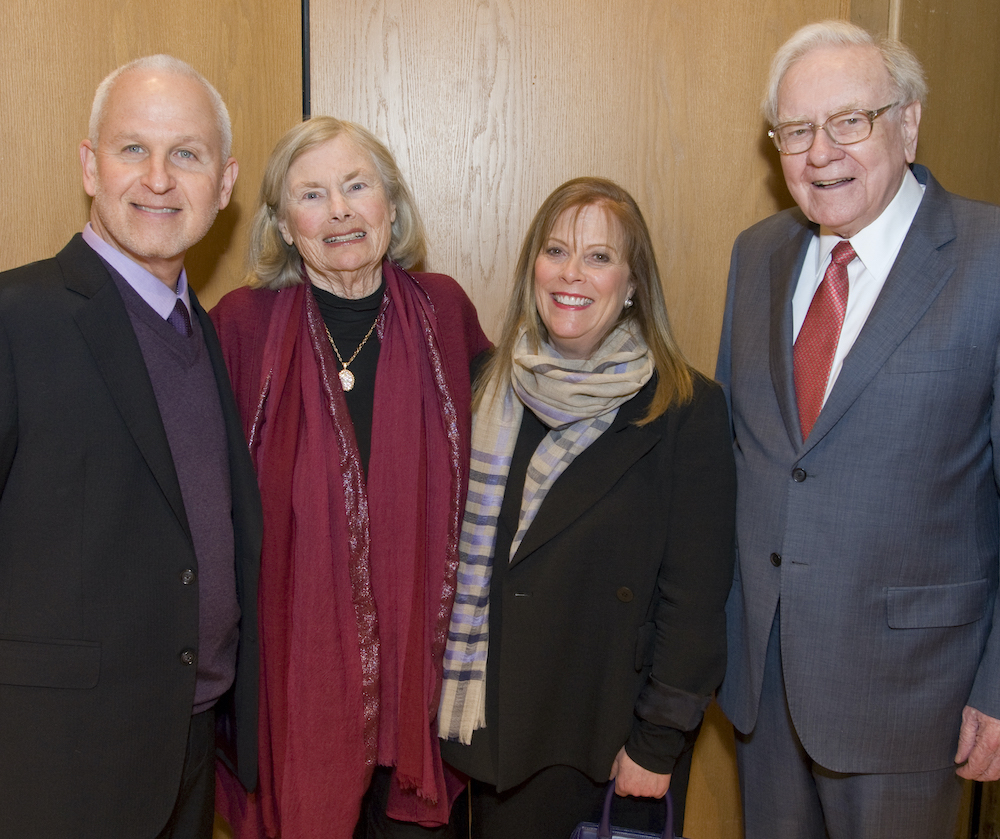 Roberta Buffett Elliott
Northwestern Buffett Board of Advisors Honorary Chair
Roberta (Bertie) Buffett Elliott grew up in Omaha Nebraska and Washington D.C. where her father served as a Nebraska Representative to the U.S. Congress.  Bertie graduated from Northwestern in 1954 with a BA in History and as a member of Phi Beta Kappa.
While raising her family of four daughters in California, Bertie became very involved in many community organizations over her 57 years of living on the Monterey Peninsula.  Bertie has served on a wide range of Boards such as the Monterey Bay Aquarium, the Carmel Bach Festival, and the Community Hospital, and served as President of the Junior League of Monterey County and President of the Community Foundation of Monterey County to name a few of the groups that have benefited from Bertie's leadership. Bertie has also served on the Board of the Oregon Shakespeare Festival, funded productions at the San Francisco Opera, and supported many other local and national philanthropic groups dedicated to arts, education, or health.

While serving as a Co-Chair of her 50th reunion committee, Bertie met with President Henry Bienen to discuss where to direct her special 50th Reunion gift.  They agreed to create a Visiting Professor program to bring internationally recognized professors from around the world to teach and study at Northwestern in the fields of international and comparative studies.  In 2005, that program was expanded into the Roberta Buffett Center for International and Comparative Studies to support undergraduate and graduate research, faculty research, speakers, seminars, and travel awards.  After discussions with Northwestern University President Morton O. Schapiro in 2015, Bertie gave an additional gift of $100,905,620.17 to endow the Roberta Buffett Institute for Global Affairs. Bertie has also continued her involvement in her local community and in 2017 Bertie gave a gift of $106,000,000 to the Community Hospital of the Monterey Peninsula to create a free-standing mental health facility supporting a full spectrum of mental health services specifically for children, teenagers, and their families.  This new facility is called "Ohana," a Hawaiian term that embraces family, friends who feel like family, and close members of the community. All of Bertie's projects and personal involvement in philanthropic endeavors have a common thread of bringing people together and helping to expand our understanding of each other and the world in which we live.