Northwestern Buffett is creating a network of Global Social Innovation Hubs that will identify and address major global challenges impacting communities around the world. These hubs, established in partnership with universities worldwide,will serve as a model for how solutions can be generated when researchers and thought leaders from civil society, government and industry join forces. The hubs will also provide new opportunities for students across geographies to engage in joint research and learning.


What is a Global Social Innovation Hub?
Northwestern Buffett Global Social Innovation Hubs are centers of collaborative research activity established in partnership with leading research institutions and local communities. Hub activities will center on identifying social, environmental and economic issues of local concern and generate solutions to these issues through joint research and community engagement. Through this model, Northwestern and partner institutions will pool their strengths to foster global social impact while creating new global learning opportunities for students.  


How do you define global social innovation?
The United Nations Sustainable Development Goals (UN SDGs) serve as our framework for social innovation. This framework is rooted in a set of internationally sanctioned goals for addressing a broad spectrum of global challenges ranging from gender inequality to food and water insecurity to the climate crisis.  Universities have a critical role to play in helping nations achieve the UN SDGs through research, education and innovation.  
Social innovation to address the UN SDGs requires international, multidisciplinary research targeted for social impact. It must be conducted through engagement with local communities and experts in both the private and public sectors who see the problems and potential solutions within their own locales and who see the possibilities for expanding solutions for the global context.  


What kind of activities are envisioned?
Through strategic investment, Global Social Innovation Hubs will build upon existing research and learning partnerships and encompass a range of activities including:   
Joint research initiatives and co-authored publications   

 

Innovation projects to create needed products or services in collaboration with local private sector entities, government agencies and civil society

 

Educational programming, including joint learning, study abroad, student exchange and internship programs

 

Opportunities for scholar mobility, graduate student exchange and joint postdoctoral fellows


Who are the partners?
The inaugural Northwestern Buffett Global Social Innovation Hubs launched in fall 2023 with The University of Tokyo and University of Toronto. 

The University of Tokyo
Cultures of Artificial Intelligence  
Through this partnership, Northwestern University and The University of Tokyo will engage in joint research initiatives to study the impact of AI with the goal of guiding and amplifying benefits while understanding and reducing the harms.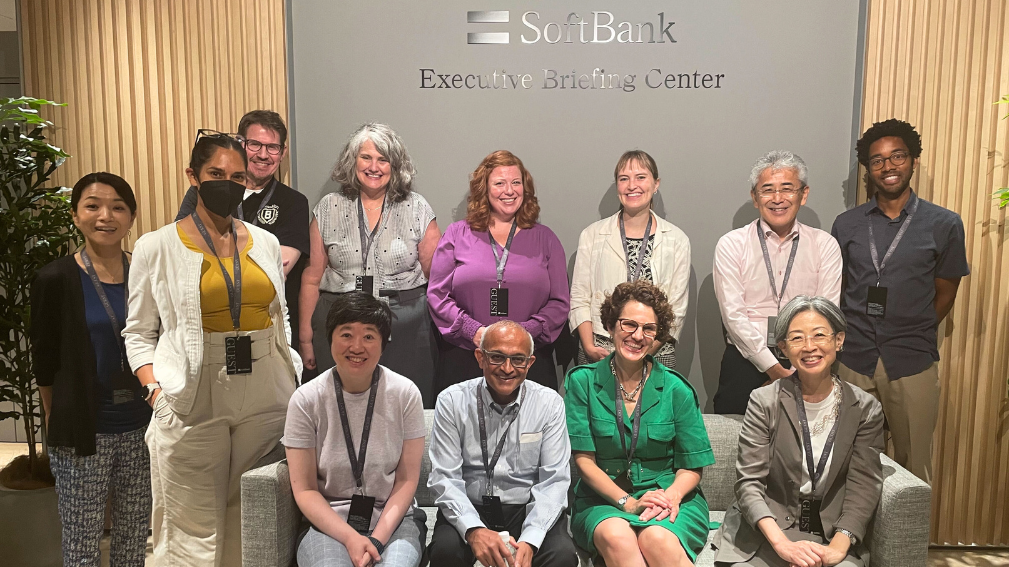 The Cultures of AI hub delegation visited the SoftBank Executive Briefing Center, an industry partnership with the B'AI Global Forum at The University of Tokyo. Photo credit: The University of Tokyo
Institutional partners:  
Northwestern Roberta Buffett Institute for Global Affairs

 

B'AI Global Forum at The University of Tokyo 

 
Faculty leaders: 
Kristian Hammond, Professor of Computer Science at Northwestern 

 

Yuko Itatsu, Director of the B'AI Global Forum at The University of Tokyo 

 
Administrative leaders: 
Annelise Riles, Executive Director of the Roberta Buffett Institute for Global Affairs and Associate Provost for Global Affairs at Northwestern University 

 

Kaori Hayashi, Executive Vice President for Globalization and Diversity, Equity, and Inclusion at The University of Tokyo

 
University of Toronto
Toronto-Northwestern Decarbonization Alliance (TNDA)  
This Global Social Innovation Hub will work to accelerate adoption of current decarbonization solutions and development of next generation decarbonization technology through interdisciplinary research and collaboration.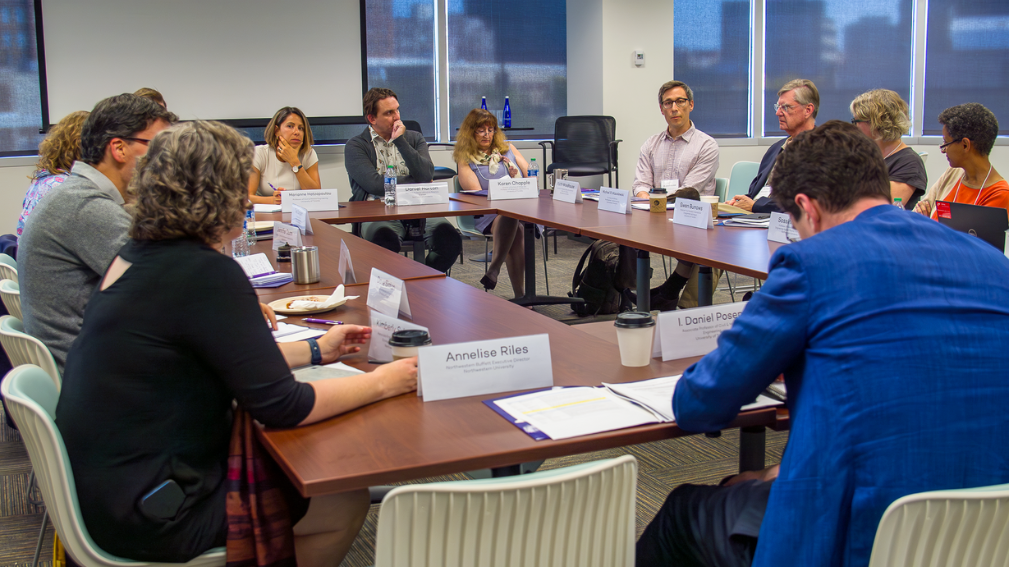 Professors from the University of Toronto and Northwestern University participated in a two-day workshop at the Northwestern Roberta Buffett Institute for Global Affairs exploring issues of decarbonization at the interface of society, culture, science and technology. 
Institutional partners:  
Northwestern Roberta Buffett Institute for Global Affairs

 

Paula M. Trienens Institute for Sustainability and Energy at Northwestern 

 

Climate Positive Energy at University of Toronto 

 

Office of the Vice President (International) at the University of Toronto 

 
Faculty leaders: 
Ted Sargent, Co-Executive Director of the Northwestern Trienens Institute for Sustainability and Energy 

 

Dave Sinton, Director of Climate Positive Energy at the University of Toronto 

 
Administrative leaders:  
Annelise Riles, Executive Director of the Roberta Buffett Institute for Global Affairs and Associate Provost for Global Affairs at Northwestern University 

 

Gwen Burrows, Assistant Vice President for International Engagement and Impact at the University of Toronto