Discover Fulbright Opportunities
Discover Fulbright Opportunities
The Fulbright Program provides grants to thousands of students and scholars each year to travel abroad and conduct research, carry out professional projects, study or teach. Funded by the U.S. government, Fulbright offers international education and cultural exchange programs to foster mutual understanding between U.S. citizens and those of other nations. For 17 years, Northwestern University has been recognized as a top producer of Fulbright student awardees. Additionally, in 2022, two faculty members received awards under the Fulbright U.S. Scholar Program.
Faculty and Administrators
Northwestern Buffett serves as the University's
Fulbright Scholar Liaison
, facilitating increased participation in the Fulbright Scholar Program via institutional level support and peer-to-peer engagement.

Research and Professional Exchange
Fulbright U.S. Scholar Program
The Fulbright U.S. Scholar Program offers over 800 awards in more than 135 countries for U.S. citizens to teach, conduct research and carry out professional projects around the world.  
Potential applicants are encouraged to review Fulbright applicant resources. Faculty members may also schedule a meeting with Anahit Gomtsian in Northwestern's Office of Administration and Planning.  
Fulbright Specialist Program
The
Fulbright Specialist Program
is an opportunity for U.S. academics and established professionals to engage in two- to six-week project-based exchanges at host institutions across the globe.
Fulbright International Education Administrators Program
The International Education Administrators (IEA) seminars program helps international education professionals and senior higher education officials from the United States create empowering connections with the societal, cultural and higher education systems of other countries. 
The Office of the Vice President for International Relations offers One World \ One Northwestern Affinity Groups, which bring together staff members from across the university working in similar areas and facing similar challenges. Affinity groups include a writing circle for grants, conference sessions and articles. Please contact Kim Rapp, Assistant Vice President for International Relations, for more information including assistance with the IEA application.
Hosting International Scholars
Fulbright Visiting Scholars
The
Fulbright Visiting Scholar Program
provides grants to approximately 850 foreign scholars from over 100 countries to conduct post-doctoral research at U.S. institutions.
These relationships between Northwestern faculty hosts and visiting scholars are typically organically developed.
However,
Northwestern Buffett serves as an Administrative Official for the program and offers guidance to faculty who wish to host Fulbright visiting scholars as well as resources and support for visitors.
Please contact
Samantha Nissen
,
A
ssociate
D
irector for
S
trategic
I
nitiatives, for assistance
with completing
the
Institutional Reply Form
.
Fulbright Scholar-in-Residence Program
The
Fulbright Scholar-in-Residence Program
allows institutions to host a scholar from outside of the U.S. for a semester or full academic year to teach courses, assist in curriculum development, guest lecture, develop study abroad and/or exchange partnerships and engage with local communities.
This
institutionally driven
program accepts a maximum of one application per university in non-consecutive years.
Northwestern Buffett will send out a call when the application opens in a given academic year. Fulbright typically issues its call for
applications approximately
15 months before the anticipated start of the grant, with deadlines 11–
12 months ahead of a grant's start date. 
Fulbright Outreach Lecturing Fund
The Outreach Lecturing Fund
(OLF)
provides funding for campuses to host 
Fulbright Visiting Scholars
, already in the United States, for short-term speaking engagements. The OLF award is designed to enrich both institutions and Visiting Scholars through lectures that will promote academic disciplines and cultural understanding. 
U.S. Students
The Fulbright U.S. Student Program offers students and recent alumni the opportunity to research, study or teach English abroad and is open to students of all disciplines.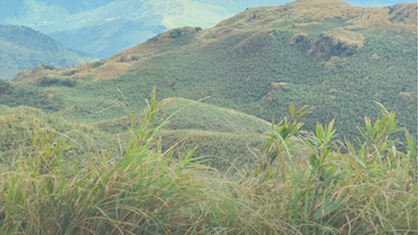 Northwestern's
Office of Fellowships
assists Northwestern students and alumni through the Fulbright application process.
International Students and Scholars
Northwestern hosts numerous Fulbright student and scholar grantees each year. International students and scholars who are interested in pursuing a Fulbright opportunity at Northwestern should explore opportunities available to individuals from their home countries through the programs below:
Fulbright international students and scholars who are already on campus, or who have been accepted to participate in their program, may contact their Fulbright adviser or Samantha Nissen, Associate Director for Strategic Initiatives, for assistance.