Idea Incubation Workshop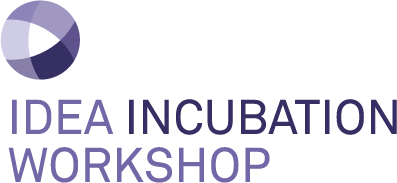 The annual Northwestern Buffett Idea Incubation Workshop brings together scholars across disciplines and schools at Northwestern for a weekend of focused conversations and productive collaborations. Joined by international partners, practitioners, and subject matter experts, they work collectively in thematic groups to develop plans to address pressing global challenges through research, dialogue, strategic output, and action.  
Workshop Process
Over the course of the weekend workshop, participants collaborate with their groups to: 
Identify a specific critical global challenge that they might effectively address through research, dialogue, strategic output, and action. 
Develop a concrete plan for collaborative research, innovation, creative work and action to address the challenge
Identify additional stakeholders and expertise to include in the project going forward
Agree upon target outputs and outcomes that are achievable within two years  
At the conclusion of the workshopping process, each Idea Incubation Workshop group pitches its proposal for research and action to an audience of peers and to a panel of esteemed judges. Judges assess proposals on the basis of their scholarly merit, potential for impact, feasibility, global scope, and collaboration. Judges recommend the strongest proposals for funding and support as Buffett Institute Global Working Groups.
Northwestern Buffett hosted a virtual showcase on April 23, 2021 of the new working groups and research projects by Northwestern University faculty stemming from its 2020-21 Idea Incubation Process.
For more information, please see the Frequently Asked Questions on Northwestern Buffett's research trajectory.