Meridian 180
Key goals of Northwestern's global strategic plan are to promote experimentation through transdisciplinary collaboration and to facilitate the exchange of ideas in ways that support full participation for speakers of many languages.
To do this, we must:
Invest in digital technologies for long distance research collaboration globally to reduce reliance on costly and environmentally unsustainable travel
Increase multilingualism at Northwestern and across the Global Alliance
Encourage faculty to engage in global collaborative research
At Northwestern Buffett, we are working on the enhancement of an existing digital platform for multilingual exchange, expanding translation capacity and increasing quality, widening participation, and creating a space that supports international research collaborations.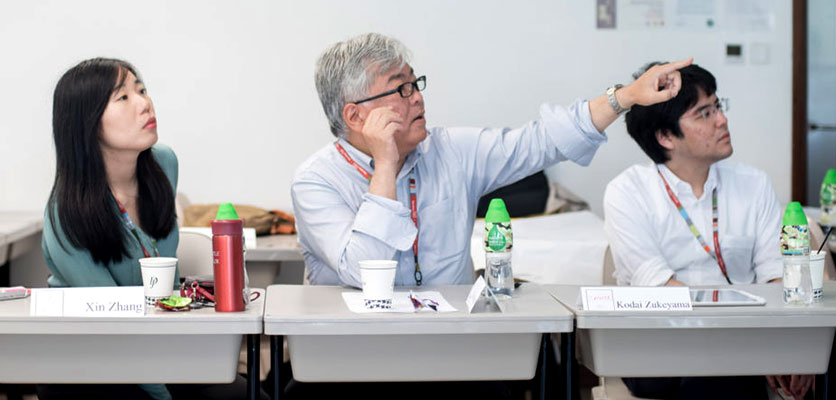 We also support the Meridian 180 program, a membership community of scholars, policy makers, business professionals, and practitioners from around the world. Meridian 180 thought leaders believe in finding space for experimentation -the free play of ideas and "thinking outside the box"-both within and outside university structures. Meridian 180 members engage in multilingual forums on the digital platform, promote thinking and scholarship on collaboration, and bring diverse global thinkers into the same room for idea incubation on critical global issues.
Learn more about Meridian 180 programs and university partnerships.