Global Learning Coursework
UN Sustainable Development Goals Course Tagging Initiative
New search filter for undergraduate courses promotes students' exploration of pressing global issues within and outside their programs of study.
Undergraduates at Northwestern have a new way to discover courses and explore the issues they're passionate about through a recently launched initiative that enables students to search for and filter courses related to the United Nations Sustainable Development Goals (UN SDGs).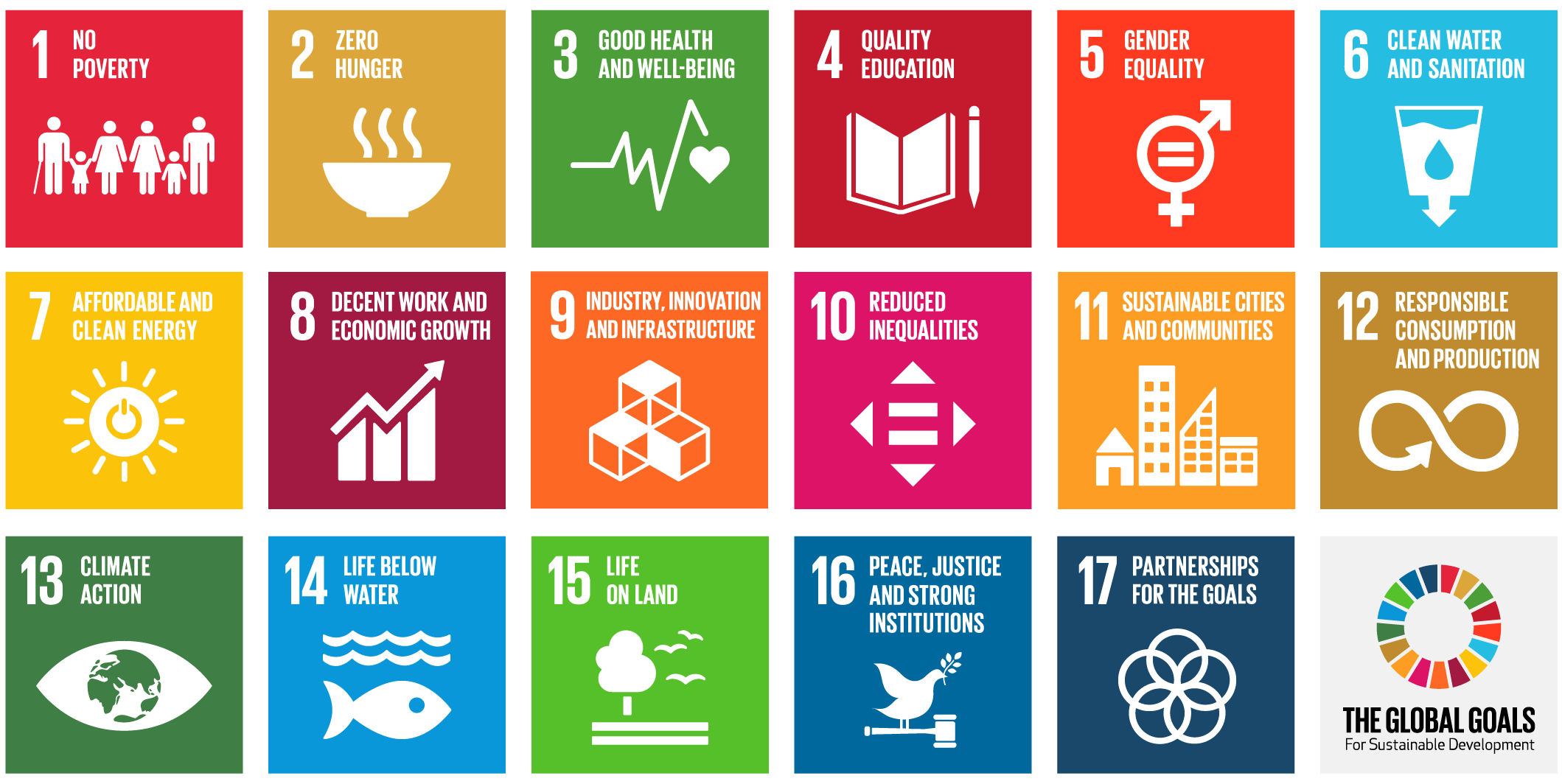 FAQs for Students
What are the UN Sustainable Development Goals (SDGs)?
The UN SDGs are a set of 17 global goals to combat the most urgent environmental, social and economic challenges facing our world. The goals cover a broad range of issues including zero hunger, quality education, gender equality, climate action and more. The UN SDGs have been adopted by 193 nations and are widely recognized across sectors. 
Why is Northwestern tagging courses with the UN SDGs?
For undergraduates seeking a new approach to exploring majors or choosing a career path, Northwestern's course tagging initiative provides a solution by enabling students to use the pressing global challenges they care most about to help guide their academic journey. The initiative also aims to foster greater interdisciplinarity by helping undergraduates discover courses outside of their academic program of study that are relevant to their global issue areas of interest. 
How can undergraduates search for courses using the UN SDG filter?
To explore courses using the UN SDGs, undergraduates can use the SDG filter page on the Northwestern Class Descriptions website or use the course attributes filter in CAESAR. The short video tutorial below provides step-by-step directions for finding and using the course attributes filter in CAESAR to search for courses by UN SDG:
FAQs for Faculty and Advisers
General information
Why are courses tagged with UN SDGs?
By linking undergraduate courses with the UN SDGs, we aim to promote greater interdisciplinarity
and help
students discover courses
relevant to the
ir global
issue
areas of interest
inside and outside their areas of study. 
We also aim to
further students' knowledge of increasingly interconnected and complex global challenges
and
fulfill our commitment to working toward a more sustainable future as a member of the
U7+ Alliance of World Universities
.
How can I use this feature when advising undergraduate students?
Choosing a major
or additional areas of study
can be a stressful and
iterative
process.
If you are working with a student
who already knows a topic or issue
that
they are passionate about, the UN SDG cour
se attribute filter can be a useful tool to explore those issues
from different disciplinary angles
.
This
short video tutorial
shows students how to use the UN SDG filter when searching for courses.
Please note that the
number
of tagged course offerings will continue to grow in the coming quarters.
How are courses tagged with UN SDGs?
The
Northwestern Roberta Buffett Institute for Global Affairs
developed the procedure for tagging undergraduate courses and co-curricular offerings with the UN SDGs in close collaboration with faculty from schools across campus and the Office of the Registrar.
First,
a
program
based on Carnegie Mellon University's
open-source SDG course mapping dataset
automates the initial tagging of
Northwestern
courses to the 17 UN SDGs using keywords from course descriptions and titles. Then, Northwestern Buffett works with each school and department to review and
validate
the tags.
How does the UN SDG tag(s) impact course content?
The UN SDGs course tags do not signify that any specific competencies are taught and do not impact course content in any way. Rather, the UN SDG course tags provide a new
search
parameter
that students can use to
discover
courses.
Is this initiative for undergraduate courses only?
Yes
, this initiative is focused on undergraduate courses
at this time
. Typically, undergraduate students have more exploration built into their academic planning experience
s
.
I would like to add UN SDG course tags to my courses. How do I get started?
Please add your courses to this form. Northwestern Buffett will run an automated program to recommend one or more of the 17 UN SDGs as a tag for your course and reach back to you for feedback and approval.
Need help? Please write Northwestern Buffett's Associate Director for Strategic Initiatives Samantha Nissen if you have questions or need administrative assistance.
I already know which UN SDGs apply to my course(s). How can I submit or update UN SDGs course tags?
Special topics sections: If you are teaching you a special topics section, you can work with your department to add the UN SDG course tags in the course leaf section scheduler. The UN SDG course tags would need to be updated each quarter for these special topics course sections. 
New courses and changes to existing courses: All other requests may be sent to Northwestern Buffett's Associate Director for Strategic Initiatives Samantha Nissen.
How can I receive funding to help students learn more about the UN SDGs?
Northwestern Buffett offers
several faculty funding opportunities
, including grants focused on teaching and learning
that can be used
to expand collaborations on critical issues related to the UN SDGs.
How can I learn more about Northwestern's contributions to the UN SDGs?
Through teaching, research and engagement, Northwestern is leveraging its interdisciplinary excellence and collaborative culture to create new avenues for faculty, students and scholars to bring integrated expertise to bear on pressing global challenges. Track our contributions on Northwestern Global. 
Questions? 
Please write Northwestern Buffett's Associate Director for Strategic Initiatives Samantha Nissen if you have questions or need administrative assistance.