Global Learning
Learning without borders.
Northwestern Buffett prepares tomorrow's leaders to meet our world's most pressing challenges. We change the world by changing the hearts and minds of coming generations.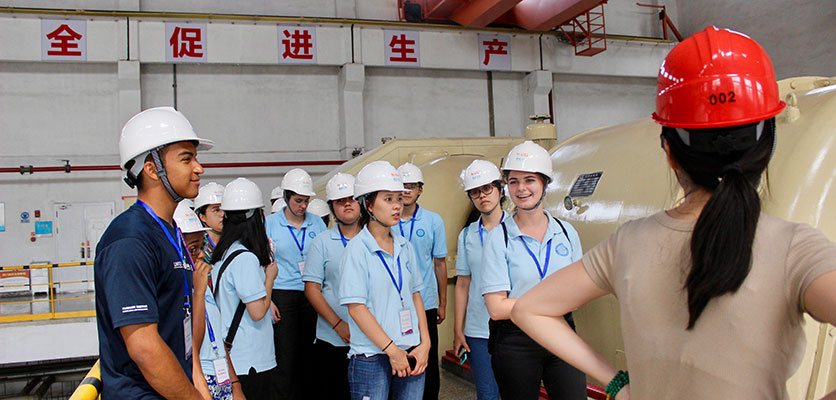 Our vision: Northwestern's Global Strategic Plan encompasses a vision of 21st century higher education in which student learning is not limited to the boundaries of their campus. Global Learning involves collaborating across borders, cultures, and languages, both in-person and online.

As home to Northwestern's Global Learning Office, the Office of Global Safety & Security, and the Office of International Student & Scholar Services, as well as programs to support graduate students' international research and development, Northwestern Buffett is well-suited to support this effort.
Northwestern Buffett has also developed a pilot initiative that allows students to search for and enroll in courses related to the United Nations Sustainable Development Goals (UN SDGs).  Integration of the 17 UN SDGs, which have been adopted by 193 nations and provide a shared framework for tackling critical global issues, is a key goal of the Northwestern Global Strategic Plan.   
Global Learning Resources for Students
Northwestern Buffett offers an array of resources to support undergraduate and graduate students' global learning. Global opportunities for students range from credit-bearing study abroad and internships to field studies, clinical research opportunities, service learning, and more. Northwestern Buffett also supports an initiative to link undergraduate courses with the United Nations Sustainable Development Goals to promote greater interdisciplinarity and further students' knowledge of increasingly interconnected and complex global challenges.