Join the Northwestern Delegation to COP28  
Apply to join the Northwestern University delegation to COP28  
Northwestern University has observer status as an accredited non-governmental organization with the United Nations Framework Convention on Climate Change (UNFCCC) and has sent delegations comprised of faculty and graduate students to attend climate change conferences since 2021. This year, the 28th Conference of the Parties (COP28) will be held in Dubai, United Arab Emirates and will take place from November 30 to December 12, 2023.  Members of the Northwestern community have previously attended COPs to engage with the international climate negotiation process, share their research and innovative practices and develop new connections or partnerships.
In the past, Northwestern has received four observer badges for each week of the COP. Like most universities that send delegations to COP, Northwestern splits the delegation of observers. This system allows more people to attend. We anticipate Week 1 will take place from November 30 through December 6 and Week 2 will take place from December 7 through December 12.
Eligibility and Participation Details
Who should apply?
All current Northwestern faculty members and graduate students are welcome to apply.

Please note that alumni and emeritus faculty are not currently eligible to join Northwestern's delegation.
What support do delegates receive? 
An observer badge for one week of the COP, providing access to spaces requiring UNFCCC accreditation such as formal negotiation sessions. 

 

Airfare and lodging will be covered and arranged by the program. 
What can I expect to pay? 
Delegates are responsible for all other expenses, such as meals, incidentals, entertainment, travel upgrades and extensions, in-country transportation and visa costs. Graduate students will be required to purchase GeoBlue, Northwestern's international medical insurance and assistance program (less than $14/week). 

Spending habits can vary greatly by individual. We encourage applicants to research these costs in advance, though we generally expect expenses to be less than $800. 

Previous graduate students have secured supplemental funding from their department, school or external organization to meet this cost.
As a Northwestern delegate, what activities will I be expected to engage in? 
Before: 

Complete pre-departure meetings and travel requirements and collaborate across the university to bring integrated expertise on your identified thematic area to COP28. 

 

During: 

While each delegate's schedule during the COP will vary, we encourage you to attend Northwestern-organized events and community building opportunities. In addition, you will contribute to communication initiatives highlighting the Northwestern delegation.

After

: Participate in an event or initiative that brings back learnings from COP28 to the broader Northwestern community and complete an evaluation of your experience at COP28.
How to Apply
Application Details
Applicants must complete the Northwestern Buffett application. Candidates will be asked to describe the thematic area that they anticipate tracking at the COP and how their previous research and practice best equips the candidate to represent Northwestern in this area. Applicants may review the COP28 UAE Presidency website and the Road to the UAE on the UNFCCC website for additional context leading up to COP28 as well as the Research and Independent Non-Governmental Organizations (RINGO) constituency website, which has resources like webinars on how to prepare for UNFCCC negotiations. 
Applications will be reviewed by a faculty committee convened by Northwestern Buffett, with representation from the Institute for Sustainability and Energy. The committee will evaluate the proposals based on potential impact and contributions to the COP proceedings and will work to develop a delegation that is reflective of our diverse university community.
Key Dates and Deadlines
Applications close on Monday, June 19, 2023, at 9:00 a.m. CDT. 
Northwestern is not able to announce confirmed delegates until the UNFCCC allocates badges to observer organizations, which typically has happened in August or early September. We greatly appreciate your patience and timely response to UNFCCC-related updates from Northwestern Buffett.
If selected delegates are unable to confirm participation, they may re-allocate their badge to a student or faculty partner, subject to Northwestern Buffett approval.
Learn more about past delegations
News articles and Breaking Boundaries podcast episodes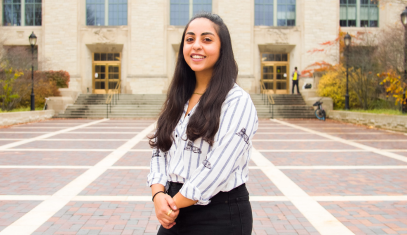 COP27 delegation joins global partners in fight against climate change
Read more in Northwestern Now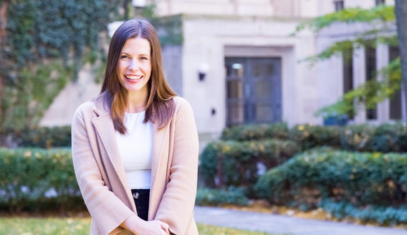 COP27 Takeaways from the Northwestern University Delegation
Listen to the podcast episode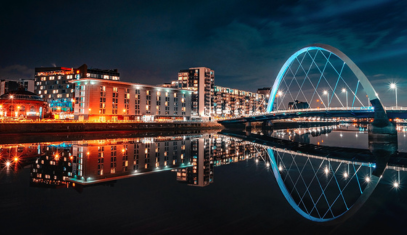 Northwestern sends delegates to COP26
Read more in Northwestern Now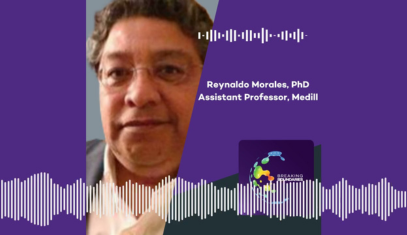 Indigenous Rights and COP26 with Reynaldo Morales, PhD
Listen to the podcast episode