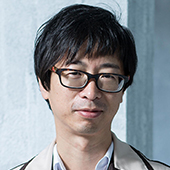 Anthony Fung
Roberta Buffett Visiting Professor of International Studies

Professor Fung will be at Northwestern during Winter 2020.

Anthony Fung is Professor in the School of Journalism and Communication at the Chinese University of Hong Kong. He is also Director of the Global Studies Program and Co-Director of Hong Kong Institute of Asia Pacific Studies. His research interests focus on popular culture, cultural/ creative industries and policy, and youth and cultural studies. He is editor-in-chief of Global Media and China, and associate editor of International Journal of Cultural Studies. His recent books include Youth Cultures in China (2016 under Polity Press), Global Game Industries and Cultural Policy (2016 under Palgrave Macmillan), and Culture as Logistics (forthcoming under SAGE).