Student Groups
Empowering through youth education and partnership
Northwestern Buffett is pleased to support student organizations that make a difference at and beyond the university.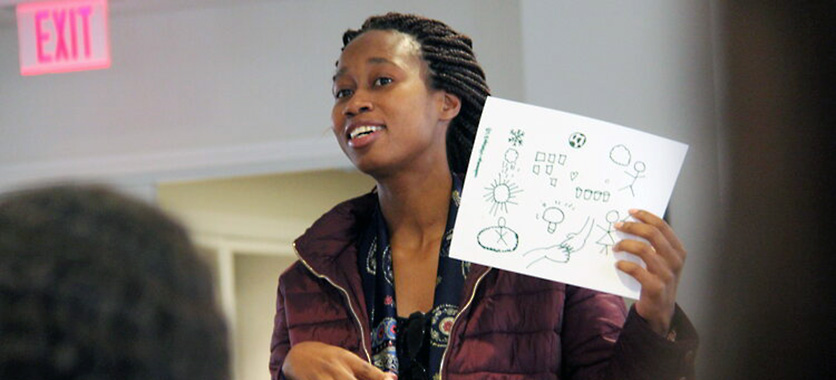 Our Student Group Partners
Global Engagement Summit
The Global Engagement Summit (GES) is a week-long conference held every April at Northwestern. It is by and for young people, in recognition of the growing need for youth leadership in international development, social innovation, and public policy.
Delegates from around the world arrive at the Summit with social change projects addressing issues from education to healthcare to sustainability. If their project is in the ideas phase, GES helps them make their plan a reality. If it's already up and running, GES helps them become more impactful. The Summit offers a variety of capacity-building activities from hands-on workshops to individualized mentoring. Delegates leave with tangible skills and newly-learned strategies to improve their project and create effective change.
Past projects include a creative arts education center in Cambodia, a marketing NGO for small businesses in Egypt, and an organization that connect local food pantries with college dining halls to minimize food waste in the U.S.
Northwestern GlobeMed
Northwestern GlobeMed promotes sustainable international health partnerships and global health education. Through weekly meetings and fundraisers, Northwestern GlobeMed develops advocates for global health equity.
Members are committed to educating themselves with discussions on foreign and domestic health problems. Beyond Northwestern's campus, they are dedicated to maintaining a sustainable global partnership with Adonai Child Development Centre in Namugoga, Uganda, which focuses on the development of their health clinic, school, and orphanage. Northwestern GlobeMed contributes to the partnership both monetarily and through an annual GROW trip in which GlobeMed students travel to work on summer-long capacity building projects with the Adonai Centre.
Northwestern University Community for Human Rights
Northwestern University Community for Human Rights (NUCHR) is a leading voice for global human rights on campus. Through informed dialogue, weekly meetings, educational excursions, and year-round programming, NUCHR bridges connections between undergraduates and international discussions on current human rights issues. It is oriented to assist students in grappling with complex histories and inequities in order to develop deep critical thinking abilities and to mobilize inspired action.
Each January, NUCHR explores a distinct topic in the field of human rights while playing host to an entirely student-run student-attended conference. Recent conferences have focused on the intersection of human rights and language, art, business, city planning and urbanization, and memory.