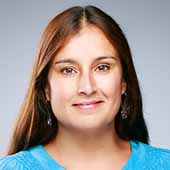 Rana Kazkaz
Roberta Buffett Visiting Professor of International Studies in the Weinberg College of Arts and Sciences Program of Middle Eastern and North African Studies

Email: 

rana.kazkaz@northwestern.edu

Rana Kazkaz, an award-winning filmmaker, is an assistant professor of communication in residence at Northwestern Qatar where she teaches narrative filmmaking. Kazkaz's films have been recognized at the world's leading film festivals including Cannes, Sundance, and Toronto. With a focus on Syrian stories, her producing, screenwriting, and directing portfolio includes Mare Nostrum (2016) which has been selected in over 100 international film festivals and won more than 40 awards, Searching for the Translator, a documentary (2016), Deaf Day (2011) and Kemo Sabe (2007). Her first feature film The Translator (2020) won several grants and development awards including the Arte Award at L'Atelier de la Cinefondation at the Cannes Film Festival (2017), the CNC Award at Meetings on the Bridge at the Istanbul Film Festival (2017) and a Tribeca Alumni Grant (2018). The Translator has been selected in numerous international festivals and will be distributed internationally in late 2021. Her current film projects include Honest Politics and The Foolishness of God: My Forgiveness Journey with Desmond Tutu. She is a member of the Académie des César.