Programs and Groups
At its core, Northwestern Buffett is an incubator, facilitating the growth and exchange of ideas and research that address global issues. Learn about our scholars, working groups, and programs that drive these ideas.
Northwestern Buffett Programs
Equality Development and Globalization Studies (EDGS)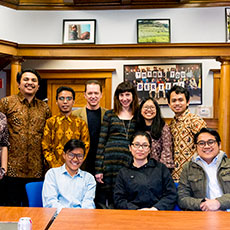 Equality Development and Globalization Studies advances research, publications, intellectual engagement, and public dialogue focused on issues confronting the post-colonial or developing world. Among its core themes are the rule of law; democracy and equality; conflict, tolerance and rights; and growth and sustainability. EDGS also houses the Arryman Program, which trains emerging Indonesia scholars in the social sciences.
Keyman Modern Turkish Studies Program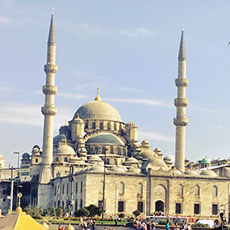 The Keyman Modern Turkish Studies Program promotes intellectual dialogue and scholarship in pursuit of deep interdisciplinary understanding of contemporary Turkey in connection with global developments. The Keyman Program organizes seminars and conferences; supports related research and undergraduate teaching; and brings visiting professors and scholars to Northwestern's Evanston campus.
Meridian 180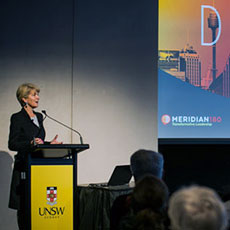 Created in 2011 by a group of scholars and policymakers from Japan, China, and the United States under the direction of Annelise Riles, Meridian 180 is an adjacent organization whose members strive to address gaps in research and response, particularly to imminent disasters. Meridian 180 activities take place in person at the local level, with partner institutions in Korea, Japan, and Australia, as well as through online multilingual forums.
Northwestern Buffett Groups
Global Working Groups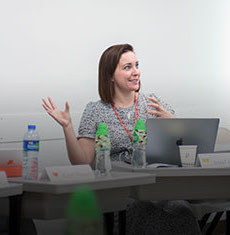 Global Working Groups undertake collaborative, interdisciplinary research on complex global challenges and pursue solutions to those challenges in coordination with experts and citizens worldwide. The goal is for Global Working Group research to be developed in conjunction with stakeholders who can generate the greatest social impact, including policymakers, practitioners and community members. Global Working Groups share and disseminate their research findings through publications, policy briefs, digital platforms and more. 
Programs We Support
Deportation Research Clinic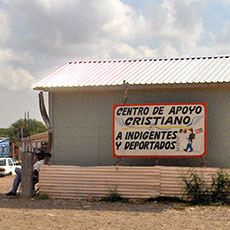 The Deportation Research Clinic examines the misconduct of federal, state, and local agencies that implement deportation laws. Together with a global network of U.S. residents issued deportation orders, attorneys, law professors, journalists, policy makers, and students, the clinic investigates and analyzes law enforcement agency misconduct and works with communities to discover and test new strategies to prevent and ameliorate the effects of misconduct during deportation proceedings.
Can AI techniques help predict terrorist attacks and destabilize terror networks? Can AI help predict cyber-attacks before they occur? Can it help us achieve better outcomes in diplomatic negotiations? Jointly housed by Northwestern Buffett and Northwestern's McCormick School of Engineering, the Northwestern Security & AI Lab (NSAIL) performs fundamental research on artificial intelligence relevant to these and other questions related to cybersecurity and international security, more broadly.